Our handmade candles are a heartfelt invitation to indulge in daily rituals.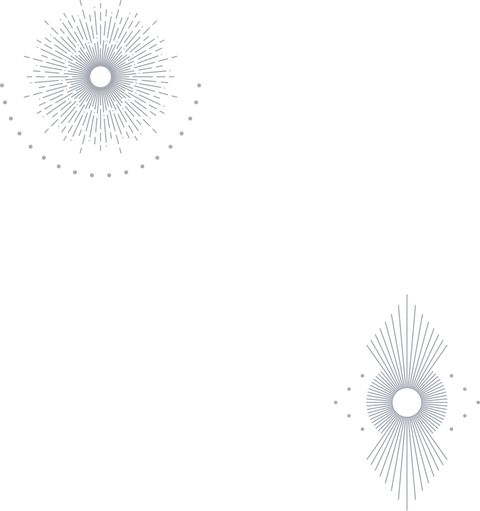 The bliss of cultivating space.
Satya + Sage is a self-care inspired line of handmade, eco-friendly candles and home fragrance products. Each thoughtfully layered scent is a personal invitation to cultivate space.
From morning to evening, cultivating space and making room for rituals is key to feeling nourished and centered. Our aromas are formulated to help you slow down, uplift your spirit, and indulge in self-reflection.
From joyful citrus blends to feminine florals, our notes fill your home with tranquility, positivity, and grounding energy. Discover your favorite aromas and let them transform your daily routine.
While we heal ourselves, we feel called to heal the planet. Each purchase made at satyasage.com will plant a tree. Learn more about our eco-conscious and community-centered initiatives here.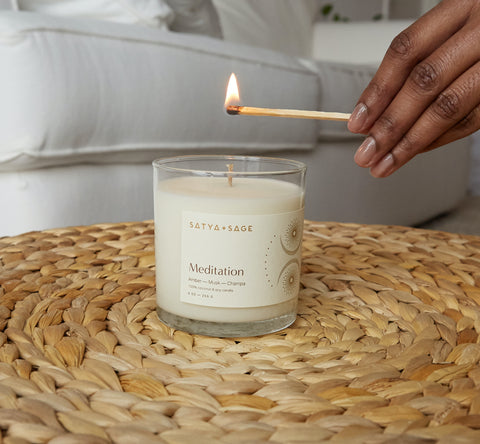 The Satya + Sage Promise
Conscious, clean, and made with care—a commitment to truth and intention vibrates through everything we do.
Each Satya + Sage candle is made with 100% vegetable and coconut wax. Our dye and zinc-free candles are created with a cotton wick and an infusion of essential oils with phthalate-free, premium grade fragrance oils. Each essential oil blend is intuitively mixed and held to the highest standard of quality.
A Satya + Sage candle is a visual and aromatic reminder to center self-care. Inspiring women to cultivate the space they need, both mentally and physically, to set meaningful intentions and reconnect to self, is the essence of our brand.
shop all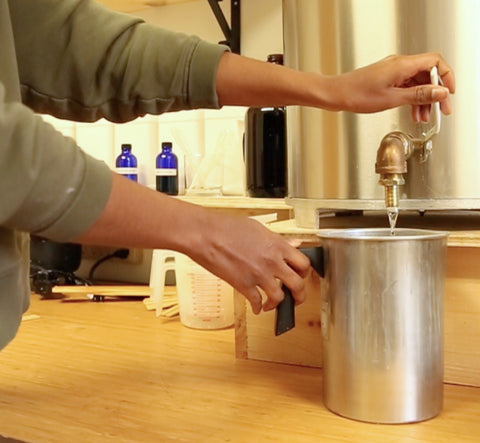 Our Process
"Each Satya + Sage candle begins with a special scent: one from a memory, a place I've traveled, or that I happen to notice as I wake up. Identifying the main fragrance allows me to build upon it, creating the vibe I imagine the candle evoking.
From there, each fragrance is formulated and finalized by a perfumer who transforms layered sentiment into an artisan aroma. The candles are hand-poured in small batches. Each is smudged with botanicals before pouring, then again once it has cured, anchoring good vibes to emerge when the wick is lit."

—Sonja Haile, Founder
Life is richer with intention. Satya + Sage products are reminders to live consciously, curating space for subtle, yet powerful change. The daily ritual of lighting a candle can create lasting impact, nudging you gently toward the life you want. We hope our products can inspire you to embrace your truth.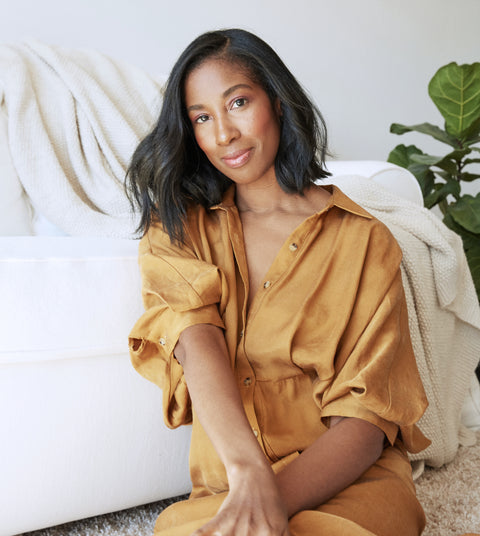 From Our Sacred Space to Yours
The dream of Satya + Sage started years ago in my hometown, New Orleans. I've always known that I wanted my brand to offer something therapeutic and soothing, but my idea to create natural, handmade products took some time to develop. I journaled through the years, cataloguing ideas of what I wanted to share. This passion grew deeper as I completed yoga teacher training.
I began to notice my own habits. For instance, to get through the week, I would dedicate at least one day to self-care and recharging. I used sacred baths, reading, and music. During those special days, I would always light a candle and smudge to clear the space. I began to realize how important it was to cultivate my own "sacred space".
Having developed my own sacred space routine, I knew I wanted to share this through my brand. I wanted to offer a piece of tranquility—a tool that helped me slow down in the midst of life's hectic moments, and focus on the things that mattered.
The brand's concept and name seemed to weave itself together organically as I observed my truth (Satya) and rid myself of negativity (Sage). I hope my products will help you achieve similar results.
From my sacred space to yours,