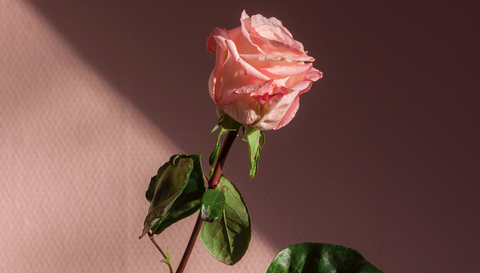 3 Happy Scents That'll Turn Your Day Around
As much as we'd all love to wake up in a positive headspace every single morning, it's just not a realistic or achievable goal. In reality, some days are better than others, and that's okay. Some days we wake up happy, and then our day takes a turn halfway through. Other days there's no actual reason for feeling down; it's just part of being human and having such a wide range of emotions.
Whatever you're going through, by all means, allow yourself to go through it. Don't force happiness on yourself; it comes with acceptance and patience. When you're ready to come out of that headspace and pick your mood up, burn candles with uplifting notes that are designed to stimulate positive feelings. Here are our three personal favorites to make a bad day better.
Goddess has one of the most unique blends of citrus and floral, with notes of orange, grapefruit, and rose. During the cold, dark winter months, Goddess brings you more high-frequency days when you need it the most. The balance of citrus, floral, and warm notes reminds you of the sunshine and almost transports you to another time and place.
Goddess is a wonderful scent to keep by your bedside table and burn as soon as you wake up each morning. If you have time, lay in bed for a while and enjoy a couple of deep breaths before getting your day started. A little morning ritual like this can keep you grounded and sane, making you feel confident that you can handle anything that the day brings.
When you think of the sun, there's something about it that makes you feel happier. It's bright, warm, and colorful, which is everything that this candle can bring into your space. The sun is a symbol of new beginnings, as it rises and sets each day while representing a season that holds so much of our childhood memories, the summertime. With notes of lemon blossom and white tea, the scent is pure and cleansing. 
Sun is a light at the end of the tunnel, reminding you that you have the power to change your mood, mind, and life. Lemon blossom supports creativity and productivity, making it the perfect scent to keep in the office or kitchen. When you need a midday reminder that tomorrow will be better, burn Sun and notice the clarity it brings you. 
With top notes of sandalwood, patchouli, and lemon, King can radiate good vibes throughout your space. The key note that's responsible for uplifting your mood is the faint smell of lemon. Citrus fruits, in general, have been shown to boost energy levels and alertness, but lemon, in particular, is known for its ability to make you feel more positive. 
King is perfect for your bathroom to burn while you get ready in the morning or unwind during an evening bath. The lemon scent can bring you joy, while the woody scents can bring you to a more relaxed state at the end of the day.
Happiness won't be present every day of your life, but there are scents that have shown to offer comfort, happiness, and positivity. Each candle is created with the intention to welcome positive energy into your home and guide you through the difficult times.